Church of St. Maria in Regola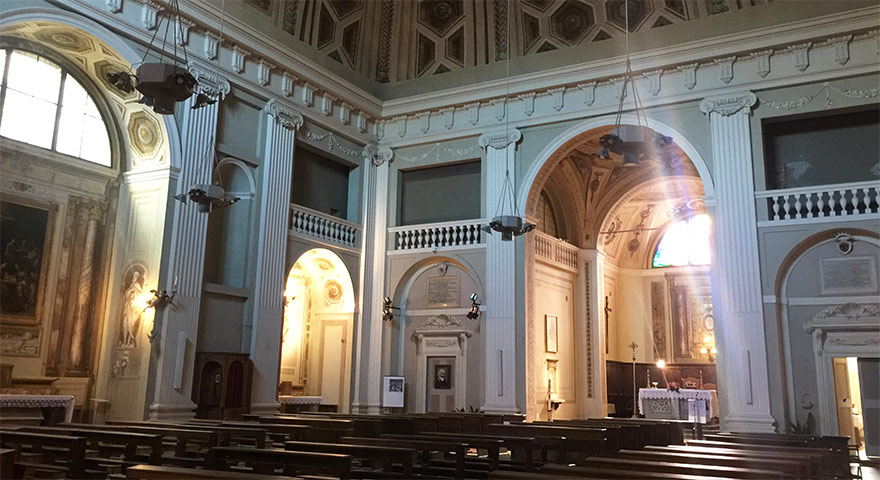 It was probably built in the 7th century by the Benedictine Monks, but was retouched during the centuries. Nonetheless this church remains one of the most interesting historical places of Imola.
Special attention should be made to the Byzantine altar, the sarcophagus in white marble of St. Sigismondo in the second chapel on the left (1372), and to the 12th century Roman bell tower visible from the side street Vicolo Laderchi. The brick facade and the inside, which is square shaped, are the works of renovation done by the architect Cosimo Morelli, who created a beautiful example of neo-classical style. The lacunar ceiling is a painted illusion by Alessandro Della Nave and Antonio Villa. Next to the church is the monumental cloister of the ex-convent of the Olivetani.
---
Church of St. Maria in Regola
via Cosimo Morelli 8
tel. 0542.23512 Parish Church

Opening hours:
during Mass (weekdays 9.30 – holidays 11.00 the days before 18.30)
---