Mixed path: partly on dirt road, partly on cycle track and road (green track)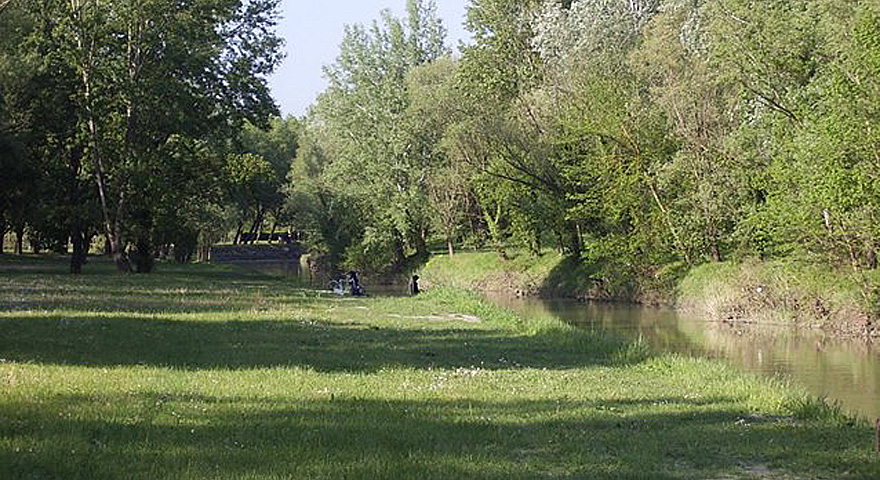 Start from outside the main entrance to the 'Enzo e Dino Ferrari' circuit.
From the closer end of the bridge over the river Santerno enter the grassy area leading to the river bank, paying attention to the steep slope. At the bottom, turn left and follow the dirt track as far as the small bridge next to the Tosa curve: leave the track, turn right and cross the bridge onto via Tiro a Segno. Keep to the right and go back to the grassy area skirting the river bank. Follow the dirt track as far as via delle Lastre, next to Riverside kiosk, and turn right into the cycle track that follows via Pirandello and leads you back to the river bank through an underpass. The cycle track continues along via Graziadei first on the left-hand side and then at the roundabout – on the other side of the road, and ends at the intersection with via Banfi, near an area that hosts some community orchards and vegetable gardens.
Click to view map
---
Last update: