On the edge of memory

From autumn 1944 to spring 1945, when the front settled beyond the Gothic line, Imola was just behind the German lines and suffered Nazi and Fascist repression and Allied bombardments. The town was liberated on the 14th of April 1945 by Polish troops and Resistance forces. A range of plaques on the facade and in the lobby of the town hall commemorate the victims of the war and the gold medal for bravery during the war that the town was awarded in 1984.

Crossing Piazza Matteotti in the direction of the porticos which skirt Via Emilia takes you to the entrance to Vicolo Giudei where a plaque condemns racial persecution and records the fact that the area was once home to a Jewish community. There is evidence of the presence of a Jewish population in Imola from the second half of the fourteenth century until the end of the sixteenth century in the area between Via S. Pier Crisologo (where the kosher butchers were located), Via XX Settembre and Via Troni (where the synagogue was situated). It was not a ghetto, however, because the houses of the population were scattered over the whole of the historic centre. There is also evidence of a Jewish cemetery.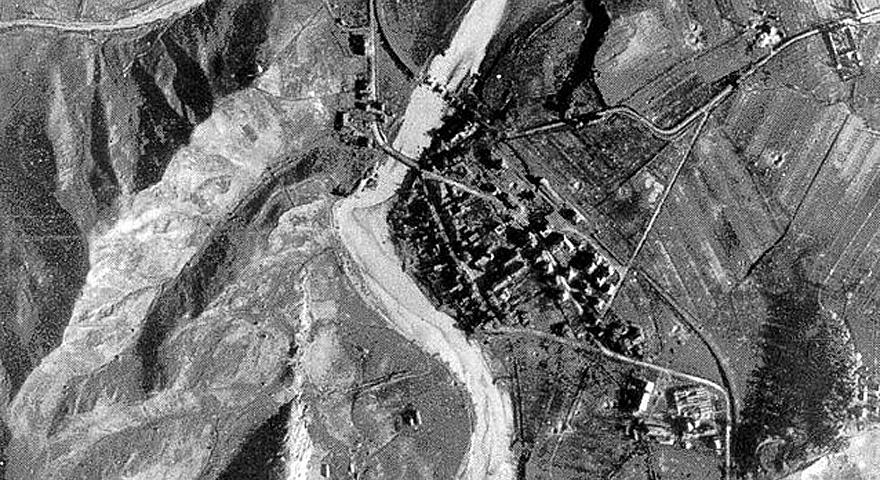 Still under the Via Emilia porticos, at number 210/A, there is a fifteenth century fresco which depicts the coats of arms of eight town hospitals which were brought together in 1488. This led to the creation of Ospedale di Santa Maria della Scaletta, the name the large new public hospital was given (now Ospedale Vecchio on Via Amendola, 1), on which work began in 1781 under the direction of Cosimo Morelli. Imola's hospital vocation then continued over time with the building of the large Lolli and Osservanza lunatic asylums in the nineteenth century and the Montecatone sanatorium in the 1930s.

If you then turn back along Via Emilia and pass the clock you get to the former Casa del Fascio.
Put up between 1934 and 1936, this building was the local Fascist party headquarters and it was opened by Benito Mussolini in October 1936. During the war it was both Italian and German military headquarters.
Continuing along Via Emilia in the Bologna direction and taking Via F.lli Bandiera you get to the Sforza Castle. It was here that prisoners were kept from 1943 to 1945. More than 220 men and women were subjected to harsh imprisonment and torture here by the German SS and the Fascist Brigata Nera. The building itself was a prison for almost five centuries starting from the 16th century and some of the prisoners held here left signs of their presence on the walls.
---