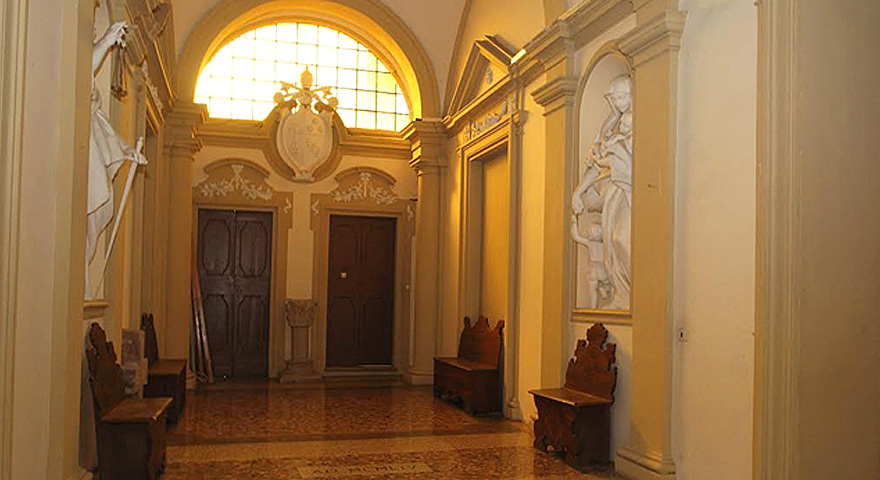 This building rises opposite the entrance of the cathedral. It was built in the 12th century and was enlarged during the 15th and 16th centuries. The changes that we admire today were due to the renovations works conducted by Cosimo Morelli in the second half of the 18th century.
The front of the building has two large entrances and windows symmetrically situated. A monumental staircase connects the courtyard to the first floor and is decorated with vast windows and dorian columns.
It hosts the Diocesan Archive, the Diocesan and the Carriage Museum that can be visited.
---
Bishop Palace
piazza Duomo 1
---
Last Updated: 17/07/2020