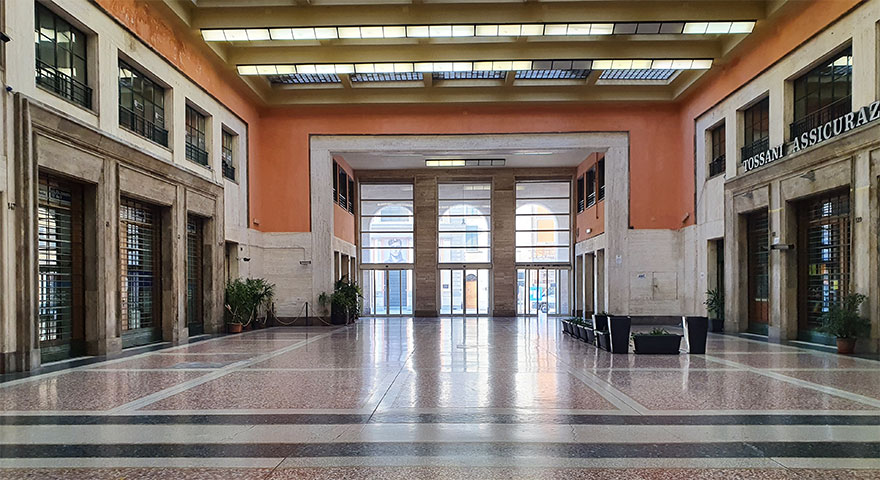 It was built at the end of the 1930's, in the place of the old fruit and vegetable market.
It is made up by a large gallery, designed by the roman architect Milani, and by a large red brick building created by Adriano Marabini from Imola.
This gallery connects via Emilia and Piazza Gramsci and also hosts some shops and occasionally cultural events.
The House of Fascio is dominated by a large square tower, which is vertically situated on the corner of the entrance. On each side of this tower are two sculptured columns, by Amleto Beghelli, representing various sports.
---
Central Gallery
via Emilia from 123 to 145
---
Last Updated: 15/03/2021