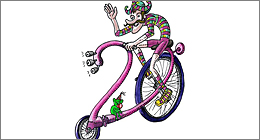 CARNEVALE DEI FANTAVEICOLI
The most bizarre, crazy and extravagant carnival in the area. The undisputed protagonists are the "fantaveicoli", ecological vehicles in which technical inventiveness, creativity and respect for the environment coexist. Every year on the Carnival day there is a big parade with actors, masked waders, majorettes and flag-wavers surrounding the Fantaveicoli parade.
Once arrived in the Square, where the awards ceremony takes place, the party continues with entertainment, games, colours and fun.
---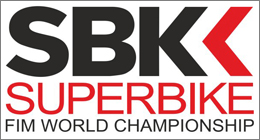 SUPERBIKE
FIM Superbike World Championship: the maximum championship for motorbikes.
An exciting weekend of adrenaline and a two-wheeled show that recalls thousands of fans at the "Enzo e Dino Ferrari" racetrack.
---
IMOLA IN MUSICA
An original musical festival allows you to "see, hear, taste the town" in an unusual and exciting way. Every year, in early June, the music converts Imola into a single, large stage invading squares and streets, churches and museums, courtyards and palaces, gardens and theatres. Brochure in hand, you could create a personal music journey to discover street artists, buskers, national and international musicians, amateur groups and music schools. .
---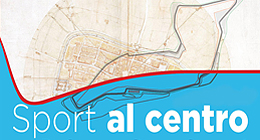 SPORT AL CENTRO
A day to experience sport with events, exhibitions and sporting demonstrations, on the occasion of the National Sports Day. Within the "Parco delle Acque Minerali", over 50 sports clubs offer the opportunity for young and old to try a wide variety of sports.
---
FIERA AGRICOLA DEL SANTERNO
La Fiera è un appuntamento importante per far conoscere il meglio del territorio.
It is an important date to discover the territory. An opportunity for the agricultural world to show its products and an opportunity for families and children to spend pleasant moments knowing animals and rediscovering traditional stories and flavours.
There will be educational workshops, technical insights, tastings, entertainment, folklore and, of course, traditional gastronomy with the presence of committees of historic Imola festivals.
---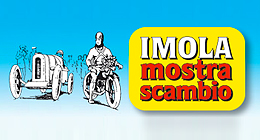 MOSTRA SCAMBIO CRAME
The most important and traditional date for those who love exchanging cars, motorcycles, bicycles, accessories and vintage spare parts within the prestigious setting of the Imola "Enzo e Dino Ferrari" racetrack.
---
BACCANALE

An event to discover and appreciate different nuances of taste and gastronomy.
Each year a different theme is inserted into a very rich calendar of events that transform Imola and its territory into a great culinary stage on which historians, chefs, gastronomes, artists, producers take their turn … all united by the desire to treat food and table in a non-trivial and repetitive way.
---