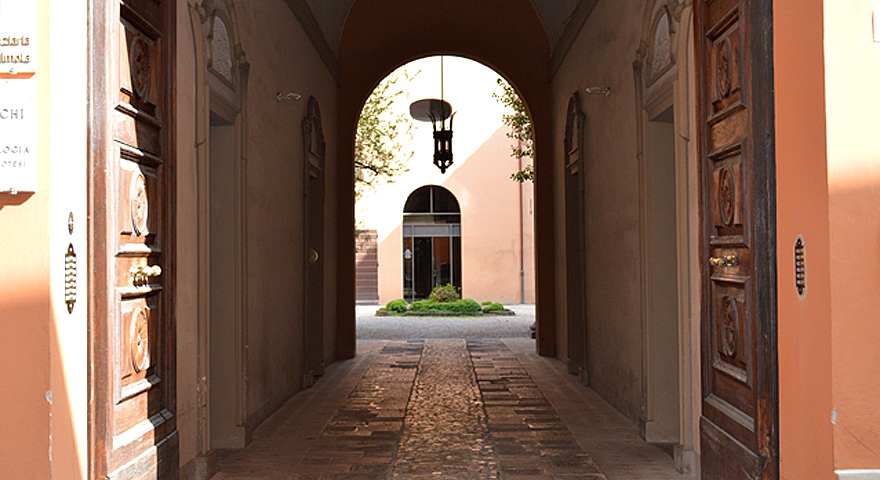 The building still presents itself as a closed construction typical of the 16th century even though it was renovated in the 18th century.
The facade towards via S. Pier Grisologo has particularly beautiful eaves, which are supported by wonderful sculptures of horse heads. Monumental chimneys decorate the ground floor and the large hall on first floor. The ceiling is decorated with frescoes of the late 17th century representing the "Ratto di Ganimede". The frescoes which ornate the ceilings of the adjacent rooms are works of Angelo Gottarelli and Antonio Villa, two painters of Imola.
Today the building is a private property, seat of offices and used for parties and social events.
---
Codronchi – Marchi Palace
via San Pier Grisologo 38
---
Last Updated: 18/07/2020